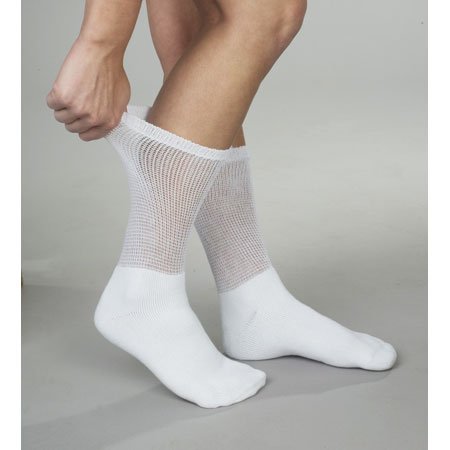 Our breathable and seamless socks will keep you cool and comfortable for miles at a time, regardless if you have diabetes, sensitive skin, poor circulation or just spend a lot of time standing. Taking care of our feet is so important to continue to be mobile and without pain.
Tara from Dividing by Zero let us know about what her experience was with our Diabetic Socks. Tara's mother is a diabetic, so she knows how important it is to prevent constriction and feel supported. From her blog:
"These socks are great for anyone with poor circulation or easily irritated skin. The socks have a seamless design and are made with no elastic or synthetics.  These socks are incredibly comfortable – the material is super soft, and they don't bind up your feet at all. It almost feels like you're not even wearing socks because of the combination of softness, gentleness, and their magical ability to stay put despite the lack of elastic."
Thanks so much for sharing your experiences, Tara! We appreciate hearing how our products provide comfort and convenience. To read the blog post, click here.